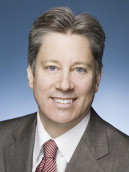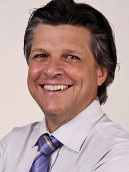 It is an honor for us to serve as guest editors and to welcome you to this issue of
Facial Plastic Surgery Clinics of North America
. It has been a little over a century since the first procedures were performed and described for rejuvenation of the neck. Since that time, the pace of development and range of options available for aesthetic improvement of the neck have exponentially increased. Key concepts of facial structure including the nature of the SMAS and retaining ligaments of the face, enhanced methods of mobilization and fixation of supporting structures, and the importance of volume removal and enhancement for facial and neck contour have been described over decades by many innovative authors. This issue is devoted to bringing surgeons up-to-date on the latest concepts and techniques available to reverse the signs of aging in the neck.
Our issue begins by highlighting the important anatomy and background information to consider when approaching rejuvenation of the aging neck. We then explore a variety of approaches for cervicofacial rejuvenation by some of the thought leaders of our time. They present differing opinions on approaches and techniques, but all can claim and demonstrate outstanding results. Other important concepts addressed include fibrin sealants and other adjunctive procedures beyond lifting and resurfacing, a deeper look at the growing options in nonsurgical neck rejuvenation, and the role of laser fibers in contour correction and lifting. The authors have brought diverse and interesting ideas forward with critical assessments of their value and an honest look at potential downsides and complications.
Our patients continue to request neck rejuvenation as one of their top priorities. We hope this issue of Facial Plastic Surgery Clinics of North America will stimulate a personal assessment of new thoughts and approaches and help you give your patients the best results possible.
Full access? Get Clinical Tree