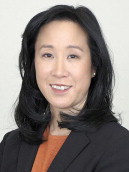 I am honored to have been chosen to guest edit another issue of
Facial Plastic Surgery Clinics of North America
. This is a follow-up to the prior issue, "Rhinology for the Rhinoplasty Surgeon," published in 2004. Once again, I believe this issue represents the ideal blend of my background in both rhinology and facial plastic surgery and highlights the current topics facing the rhinoplasty surgeon.
The rhinoplasty surgeon must be aware of the possible sinonasal problems that may be present when discussing potential reconstructive or cosmetic nasal surgery with her or his patients. The presence of allergic rhinitis, nonallergic rhinitis, and/or chronic rhinosinusitis can affect the patients' perception of their nasal symptoms. Patients can suffer from skin-related sequelae to varying degrees. Familiarity with the smell and taste disorders provides rhinoplasty surgeons with additional information for the overall management of their patients. Resistant infections are a growing problem for all physicians.
Furthermore, surgical outcomes can be affected by the chronic inflammation associated with many of these conditions. With this in mind, I have included articles addressing the constantly evolving treatments for sinonasal disorders. There is one article on the current thinking on contemporaneous sinus surgery and rhinoplasty. There are articles on the role of conventional pharmacology and alternative medicine in rhinology. Lower airway problems and reflux may be uncovered during the evaluation for surgery and also may affect the management of sinonasal complaints.
The authors of this issue practice otolaryngology in a variety of disciplines—facial plastic surgery, rhinology, and otolaryngic allergy. I wish to thank them for their insightful contributions. I hope that this issue serves as a reference for all rhinoplasty surgeons and stimulates a continued dialogue between all otolaryngologists.