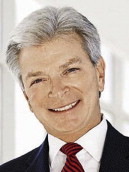 Facial plastic surgery continues on a path of rapid growth and development both in the technology utilized in facial plastic surgery as well as in the evolution of surgical technique.
Facial Plastic Surgery Clinics
continues to be a well-respected source of information for both the experienced practicing facial plastic surgeon as well as the individuals in various levels of their training programs. This is accomplished by providing an up-to-date and current resource contributed by active experts in the field as guest editors who with contributions of their invited authors demonstrate appropriate steps to provide the best facial plastic surgery outcomes for patients based on their expertise and experience. The contributions of these authors collectively then make training and experience possible from a variety of medical specialties, all of which provide a valuable fund of knowledge.
Facial Plastic Surgery Clinics
is a key educational source for the field and is always looking for new and innovative ways to provide insight as well as knowledge in the realm of this expanding specialty.
Through discussion with the Facial Plastic Surgery Clinics Editorial Board it was felt that a comparative discussion of technique and experience by expert surgeons and contributors would be useful on a specific topic-based approach. The concept was, for a variety of given specific topics, that those individual experts would discuss their perspective and even be given the latitude and encouragement to debate areas of disagreement. In this way the reader would be able to benefit from that diversity of opinion and surgical approach. Drs Bob Kellman and Fred Fedok, both respected facial plastic surgery experts in their own right, were asked to lead this project as our guest editors. This is the first in a series in Facial Plastic Surgery Clinic issues where Drs Kellman and Fedok developed an intriguing approach to pose 5 different questions to each guest author for response. This would then allow discussions from these experienced surgeons as to their technique, their rationale, and their experience. They would be encouraged to discuss their own evolution of thought in these techniques, which had been developed over time. The authors likewise were encouraged to provide technique videos for appropriate cases, and the reader will have access through Facial Plastic Surgery Clinic to view these as well. The reader should be able to utilize this to augment and combine the experience and opinions of the "Masters" with the readers' own approach to their patients. The Facial Plastic Surgery Clinics is delighted to provide this intriguing and educational approach to its readership. It will no doubt become an important component of the facial plastic surgeon's personal library.