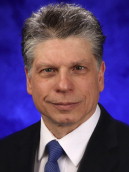 This is the second part of our discussion-and-debate issue that the publishers of
Facial Plastic Surgery Clinics of North America
were kind enough to allow us to develop. We started this concept of discussion and debate in print form based on a fairly simple concept. We set out to discover what were among the most compelling questions active practitioners of facial plastic surgery have in the selected areas. The goal was simple—in these areas of varied opinion, what were the most credible persons' thoughts in the topic area on selected questions. The questions were developed after inquiries with numerous facial plastic surgeons. The article panels were selected by invitation based on the authors' activity and publishing, research, and clinical practice. The questions were then posed to them in a manner that allowed independent thought, and a later opportunity to addend their answers, but not to change their initial impressions.
The first installment in the series was exceedingly successful. We humbly submit that the goals were achieved, and the readers were satisfied and gained insight into the practical opinions of their respected colleagues.
What this series does is allows an effective simulation of what is frequently the most sought after and popular aspect of a live meeting—the panel discussion.
Although the term debate usually implies a goal to achieve a "win" for a single participant, in this discussion and debate series the goal is really for all the participants and the readers to win. And through this interchange of knowledge our patients win! In this series the readers are allowed to "listen" to the opinions of the authors, to sample and weigh the assumptions of the authors, and to draw their own conclusions based on the varied opinions presented on each topic.
So once again we encourage you to read these sections with enthusiasm, with interest, and with intensity. Your own opinion based on what is written here becomes part of the working knowledge of facial plastic surgery. It is both a pleasure and a privilege to present to you this second series.
We give our highest praise and appreciation to Joanne Husovski, who has endured the corralling of not only your two editors here, but also a large number of authors. She executed the task well and here we present our next excellent installment.
Cordially,
Fred Fedok, Bob Kellman, and the publishers