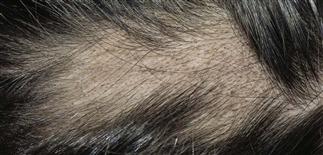 Circumscribed hair loss with hairs broken at follicular orifice (black dot ringworm).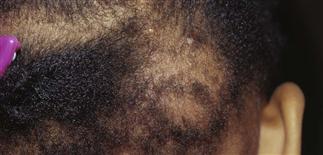 Patches of broken hairs and enlarged lymph node in child with T. tonsurans infection.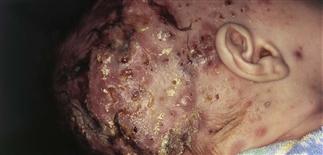 Multiple boggy masses (kerions) and pustules in newborn with tinea capitis.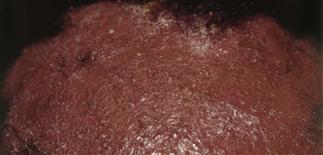 Scarring hair loss following kerion formation in undiagnosed tinea capitis.
CLINICAL FEATURES
Acquired circumscribed hair loss with broken hairs is characteristic of tinea capitis. The major organisms responsible for tinea capitis are Trichophyton tonsurans and Microsporum canis.
In T. tonsurans infection
Full access? Get Clinical Tree