(1)
Department of Plastic Surgery, University Hospital Leiden, Leiden, The Netherlands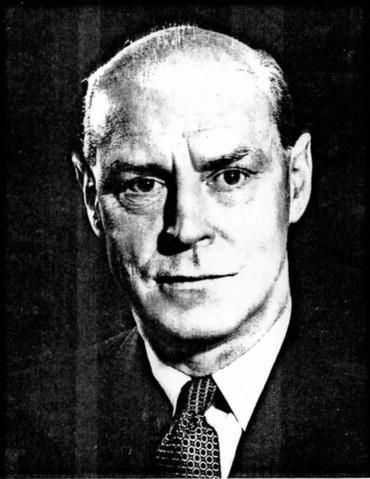 Rainsford Mowlem was the youngest of the four famous plastic surgeons who monopolised the practice of their speciality in England until the outbreak of the Second World War, and Mowlem, like Gillies and McIndoe, was born and grew up in New Zealand.
Mowlem's ancestry can be traced to one of William the Conqueror's soldiers, Durandos, who later took the name of de Moulhem. In return for keeping the King's tower at Corfe Castle in good order, de Moulhem received two and a half hides of land from the King, but in 1495 the land passed into other hands although the de Moulhem family remained in Swanage. By degrees, their name changed to the present form of Mowlem. When John Mowlem, Rainsford's great uncle, had made his fortune from contracting and demolishing business, he resolve to buy back the lost land which, by this time, was largely occupied by tenant farmers. A more agreeable landlord can scarcely be imagined for John Mowlem preferred to collect his rent in cheques which, over a period of 30 odd years, he stuffed in the drawers of a bureau, where they remained until his death. The estate, which Rainsford Mowlem inherited from his great uncle, was a sizable one and apart from the uncashed cheques included numerous bank accounts scattered around the world, which his eccentric relative had opened during his travels in case he ever returned to the places which had taken his fancy.
Mowlem's parents were both born in New Zealand; his father qualified as a barrister and was later appointed as a magistrate. The family lived in Auckland, New Zealand's largest city, and it was there that Arthur Rainsford Mowlem, the first of two children, was born on 21 December 1902.
As a boy, he was educated at a state primary school and, at the age of 13, became a pupil at the Auckland Grammar School, the reputation of which was second to none throughout the country. His schooldays passed lazily by in the agreeable South Pacific climate, giving no hint of the distinguished future which lay ahead.
Young Mowlem excelled at neither work nor games and his principal hobby was boats. By degrees, he began to develop an interest in medicine, and when he left school, he had no difficulty in deciding to study at the Otago Medical School from which he graduated in 1925. Following 2 years as a house surgeon and physician at the Auckland Hospital, during which time he made up his mind to become a surgeon, he spent 6 months as a locum tenens in general practice before sailing to England to begin his surgical training in earnest. Shortly after arriving in England in 1928, he secured a post as house surgeon at the Greenwich Hospital, and in 1929, he was admitted as a fellow of the Royal College of Surgeons of England. This was very much the classical formula for an aspiring specialist from the Antipodes, as it still is today.