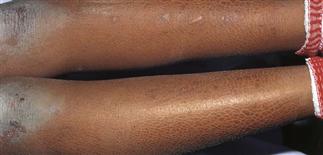 Scales over knees and anterior lower legs in ichthyosis vulgaris (IV).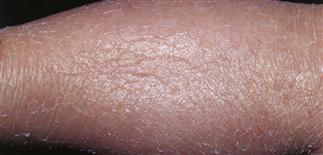 Fine, thin scales in an infant with IV.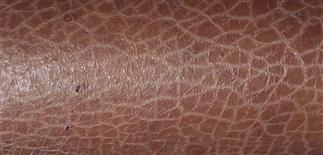 Scales in older child with IV.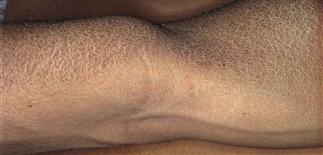 Darkened scales and sparing of the antecubital fossa in X-linked ichthyosis (XLI).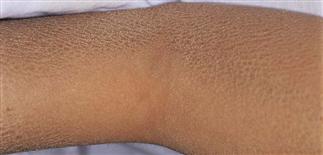 Large, brown plate-like scales in XLI.

Newborn with lamellar ichthyosis and peeling collodion membrane.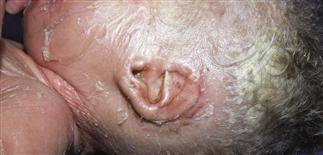 Thick scales and bound-down ears in baby with lamellar ichthyosis.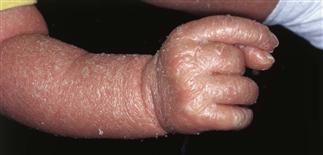 Red scaly skin of child with Netherton's syndrome.