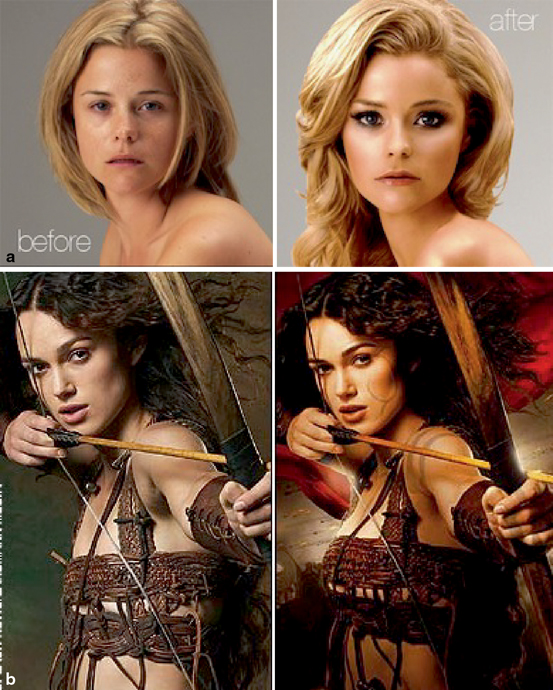 Kosmetikos
What Is Beauty?
So what does this magnificent word
beauty
truly mean, and what are the implications for being beautiful? The Merriam-Webster dictionary defines beauty as "the quality or aggregate of qualities in a person or thing that gives pleasure to the senses or pleasurably exalts the mind or spirit" [
19
]. According to Wikipedia, a popular collaboratively edited free Internet encyclopedia, an "ideal beauty is an entity which is admired, or possesses features widely attributed to beauty in a particular culture, for perfection" [
20
]. Beauty has even been documented to transgress the physical, amounting to an experience, leading to emotional well-being and attraction [
20
]. Although there are personal preferences to beauty and standards that vary across cultures and time; within a society at any given point of time, there is substantial agreement to what constitutes human beauty [
10
]. As beauty is able to represent a standard of comparison, it can cause inequalities and dissatisfaction when not achieved. Our human fascination with beauty compounded with the inequalities it presents to society has caused multiple different disciplines to extensively study this topic. Economists, psychologists, sociologists, social psychologists, and anthropologists to name a few have spent years and made careers out of studying the concept of beauty and the ramifications it presents to society. To economists who study pulchronomics (the study of the economics of physical attractiveness), beauty is considered a scarce resource, with those deficient experiencing negative feelings and consequences [
10
].
Developed by researchers at the University of Michigan in 1971, the most widely used scale to study beauty uses a 5 to 1 rating scheme with special instructions on what rating choices mean [
21
].





5 Strikingly handsome or beautiful






4 Good-looking (above average for age and sex)






3 Average looks for age and sex






2 Quite plain (below average for age and sex)






1 Homely
Although individuals will always vary to some degree when rating others' attractiveness, there is a remarkable tendency to generally agree within categories with complete disagreement (e.g., the rating of someone as either a 5 or 1) about looks being an extraordinarily rare event [
10
]. Even when accounting for different interactions and interviewers, there still remains the tendency to view interviewees' looks in, although not identical, but quite similar ways [
10
]. With respect to ages, looks of younger people are overall generally rated more favorably than those of older people; however, photos taken of the same persons over time have been shown to get similar ratings, illustrating that a person's looks relative to those of others does not change greatly over the lifetime [
10
].
The importance of beauty holds true at all ages and also worldwide. Not deemed cute enough to sing on national television during the 2008 Summer Olympics, a cuter girl was ordered to lip-synch during the opening ceremony of the Beijing Olympic Games (Fig.
1.5
) [
10
,
22
,
23
]. In other countries, not only matrimonial but also help-wanted advertisements mention a requirement for good looks and a nice appearance [
10
,
24
]. Interestingly, although there is a worldwide importance of beauty and rating concurrence, there are overall cultural nuances. Americans in general (and men more so than woman) appear more able to give a "1" or "homely" rating, at least in studies compared to Canadians and the Chinese [
10
]. Regardless, there is overall worldwide agreement on the ability to stratify those into disparate categories of strikingly handsome or homely with subsequent societal implications.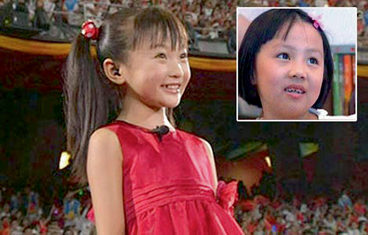 The "Beauty Premium" and "Ugliness Penalty" [25]